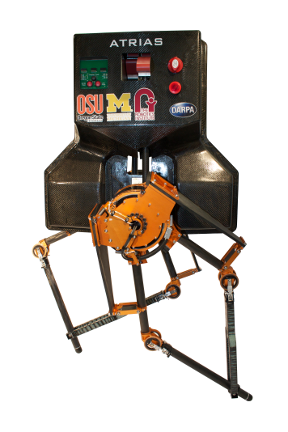 The bipedal robot ATRIAS (Assume The Robot Is A Sphere) was designed in the Dynamic Robotics Laboratory at Oregon State University to resemble spring mass model dynamics and to test control strategies.
On the following pages the robot exhibits a variety of walking gaits, walks over steps and in a natural outdoor environment and also demonstrates grounded running. Experimental data can be downloaded here.
The passive dynamics has been also demonstrated in a throwing experiment of the ATRIAS monopod.